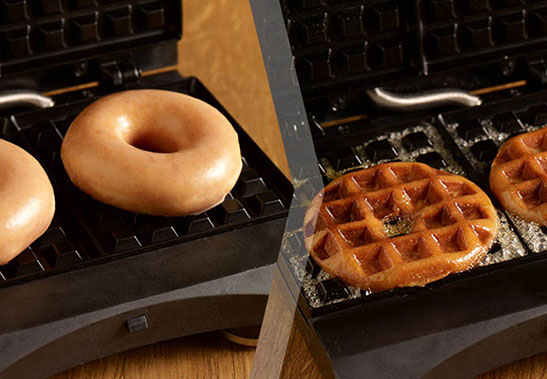 Krispy Kreme doughnuts are traditionally made by the dozen and are perfect for sharing with family, friends and colleagues.
Krispy Kreme knows how to create joy-filled moments that everyone will enjoy, doughnut fans of Cambridge will be able to shop the brand's sixteen varieties of sweet treats on offer, from the delicious Original Glazed to the melt-in-the-mouth Chocolate Dreamcake in store.
Like us on Facebook 'Krispy Kreme UK', follow us on Twitter @krispykremeUK & Instagram 'KrispyKremeUK', for more news on the upcoming opening.
| | |
| --- | --- |
| Monday | 8:00am - 5:30pm |
| Tuesday | 8:00am - 5:30pm |
| Wednesday | 8:00am - 7:00pm |
| Thursday | 8:00am - 5:30pm |
| Friday | 8:00am - 6:00pm |
| Saturday | 8:00am - 6:00pm |
| Sunday | 10:00am - 5:00pm |
01489 576 100
Visit Website